Olympic swimmer and model – Amanda Beard – has been one of the hottest sports stars to make it to the cover of Playboy.
The stunning swimmer posed nude for Playboy magazine and we know why she is one of the the world's hottest athletes. The pictures of Amanda' Playboy photo shoot were taken underwater as well as on the rocks with the beauty showing us a very hot wet look and her body is amazing!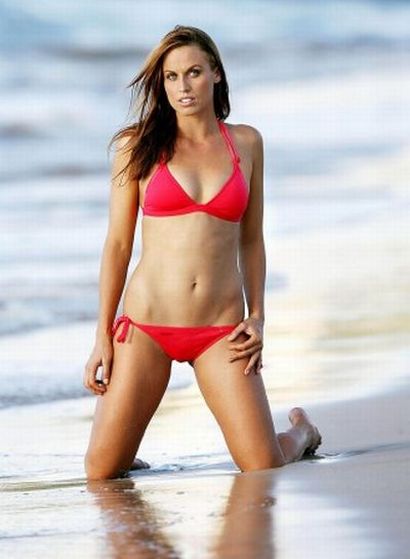 Amanda Beard swims for the USA and has has won 7 Olympic medals for the US. She has also appeared in FHM, the '06 Sports Illustrated Swimsuit Edition.
In 2008, the Amanda campaigned for PETA , totally naked and kneeling infront of an American Flag.
She is now married to photographer, Sacha Brown. and gave birth to baby boy Blaise Ray Brown in Sept 2009.
Check out Amanda Beard's Playboy picture here: