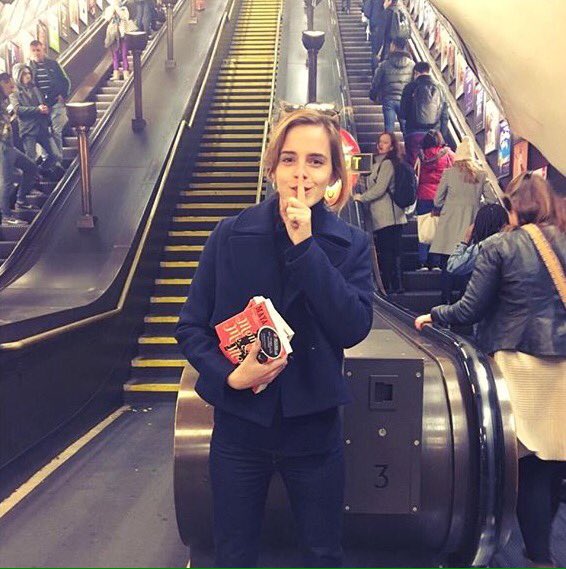 Hollywood star Emma Watson is hiding free books of writer Maya Angelou's Me & Mom around the busy stations of London Tube. Watson is placing 100 books of the autobiography at unexpected places for the lucky ones to find them. The U.N. Goodwill ambassador is a part of the 'My Shared shelf'.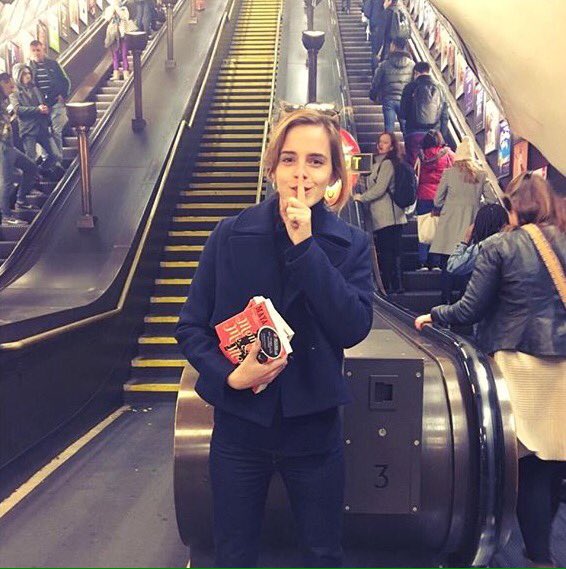 The placing of the autobiographies is a part of a community project and has joined hands with Books on the Underground that regularly drops the free books in the unexpected spots around the tube network of London. Watson took a step ahead and shared her secret moves as she deposited copies of the books throughout the station and in train cars. People who are not lucky enough to get a free copy can get in action by picking up their own book by joining the book club conversation online.
Meanwhile, the commuters have already started spotting and picking up the freebie book which is accompanied with a handwritten note from Watson enclosed. The author's mother Vivian Baxter shows off an unapologetic figure which portrays imperfection but is admirable. The actress will contribute to Angelou's evolution as a black woman in her feminist perspective, her self independence and self awareness all of which contributed to her unique way of looking at the world.
Photo Credits: twimg