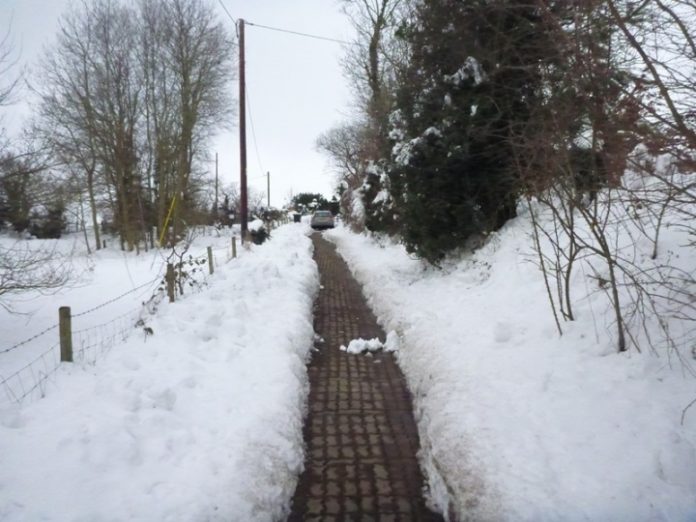 Easter Monday in the UK is facing heavy rain and snowfall with five weather warnings already in place on April 2, 2018. People are being warned of dangerous driving conditions and travel disruptions by the forecasters. Flooding is also reported in some of the parts of southern England, Northern Ireland and Wales.
Up to 12 cm of snow is also predicted across the parts of southern Scotland and northern England. The temperatures have gone down to -7C at Scottish Highlands overnight and torrential rains have moved from the south and west with milder conditions. Yellow warning has been issued for most of Wales, England and Northern Ireland for heavy rain with an expectation of 70 mm in some of the areas. Monday morning brought 15 flood warnings as well as 150 flood alerts across England.
Reports say that most of the southern and central Scotland and northern England are covered with snow warnings. The Met Office says that there are chances of road delays, stranded vehicles and disruption on the air and rail routes. Marco Petagna, the forecaster said, "With this rainfall we are certainly looking at some localised flooding in south-west England, Wales and Northern Ireland anywhere in the warning area. In terms of snow there could be travel problems on some Pennine routes and higher ground." People who are planning to travel have been warned that train services could be disturbed while heavy traffic can also be expected on roads.
Motorists have been appealed to take extra care. Sudden change in weather is a common phenomenon in the UK in April as the month has an average of 2.3 snow days every year. The Met Office tweeted, "#EasterMonday is starting cold and #frosty in the north. There's some snow on hills across central parts of the UK, with #rain and milder temperatures further south". The bank holiday weekend was expected to be one of the busiest in the recent years.
Photo Credits: metoffice