Sandra Bullock was a big winner at the Oscar Awards 2010 this year, and husband Jesse James looked like the perfect man at her side. But now shocking reports have come in that Sandra Bullock's husband, Jesse James was allegedly having a 11 month affair with a certain tattoo model by the name of Michelle "Bombshell" McGee.
In Touch, was the first to break this story out and it is alleged that Michelle and Jesse became friends after Michell sent Jesse a friend request on Facebook so that she could land a modeling contract for his company.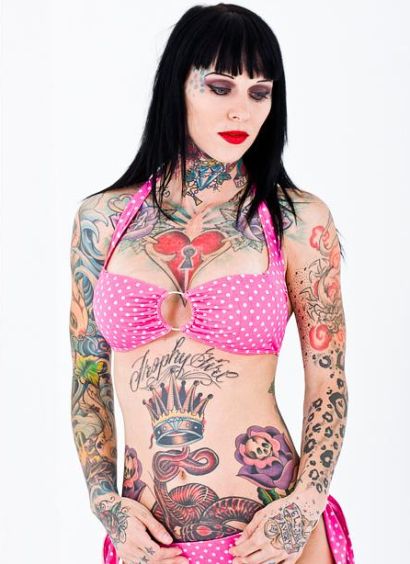 Michelle "Bombshell" McGee also told the magazine that she was surprised that she received Jesse James' personal email address and even ended up on his couch with him after getting a 'personal tour' of his garage.
The tattooed model said that the two ended up getting physical and this led to the start of the 1 month affair. However, she claims that she was under the assumption that Jesse and Sandra had split up since he said that Sandra lives in Austin.
She added: "I would never have hooked up with him if I thought he was a married man. He gave me the impression they were separated."
However, this is yet to be confirmed whether this is for real or just some publicity hype for Michelle "Bombshell" McGee.
Reports say that Sandra has pulled out of the London premiere of The Blind Side.