After a big mystery surrounding the father of Padma Lakshmi's baby daddy, comes the revelation that Adam Dell is the father of Padma Lakshmi's baby Krishna!
Dell was considered to be the possible father of the baby ever since Padma announced that she was pregnant. The Top Chef host gave birth to baby Krishna last month and did not declare the father of her baby at any point of time.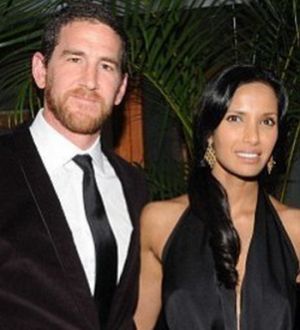 Adam Dell is known to be a venture capitalist and a professor at Columbia Business School who also happens to be the brother of Michael Dell of the famous DELL computers.
Adam and Padma dated a few years ago and she never spoke of her baby's daddy when she was pregnant.
A source told People.com, "It's all in negotiations. They are trying to work it out. They are trying to avoid anything messy."