The former Prime Minister of Nepal – Girija Prasad Koirala – died in Kathmandu, Nepal today. He was 86.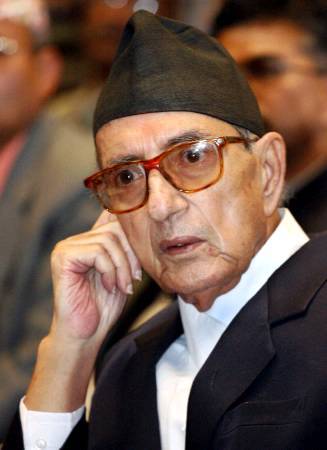 Mr Koirala is known to have served four terms as prime minister with the Nepali Congress Party and played a major role in initiating protests that brought down Nepal's King Gyanendra's authoritarian rule.
Mr Koirala's daughter, Manisha Koirala, is a big Bollywood star in India, and his supporters had gathered outside her house ever since he was taken there after being in hospital for the past few days.
Mr Girija Koirala's death is a big loss to his supporters and is mourned by his family and friends in Nepal and across the world.