The NYC Half Marathon 2010 is one of the biggest organized marathons in the USA.
The NYC Half Marathon 2010 is a half marathon that takes runners through famous New York landmarks like Central Park and Times Square. It was previously organized in the summer months, but this year it was moved to March 21st 2010.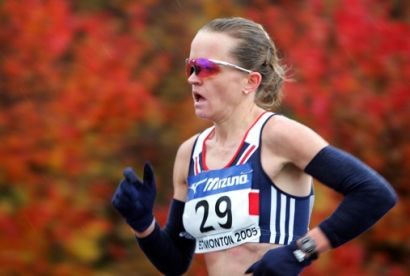 According to reports, the winners for the NYC Half Marathon 2010 are Peter Kamais of Kenya in the men's section with 59:52, and in the women's section it was Mara Yamauchie of Great Britain with 1:09:17.
Yamauchi's time set a new race record in the New York Marathon as she defeated the 1:09:43 time of Catherine Ndereba (KEN),who made it in 2006.
UK's Mara Yamuchi told reporters: "The first five or six miles I was down in the dumps and Deena went away so fast that I thought, 'Oh well, my race is over….As we went through Times Square and saw that I was closing the gap on her, I just kept on working hard and dug in my heels for the closing miles."