UK Today News: UK Budget 2010
UK Chancellor Alistair Darling has announced the UK budget 2010 ahead of the general election and has warned voters with a budget that can help the people and in turn, help the Labour to survive.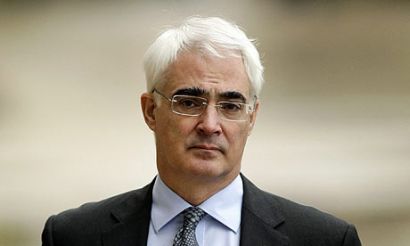 So what are the main points and changes discussed in the UK budget 2010?
For starters, Darling cut stamp duty for first-time home buyers – while also revealing several tax increases for the well-off people.
However, Tory leader David Cameron has alleged that Mr Darling stole Tory policies on stamp duty as well as the once on an extra tax on strong cider.
Darling also said that the inheritance tax threshold would be frozen for another four years, so that it would help to cover the costs of care for older people.
Besides this, the chancellor revealed the end of certain personal tax allowances on people earning more than £150,000 as well as a deduction in tax relief on pensions for people who got incomes of over £130,000 a year.
One of the biggest measures taken up by Darling is the £600m pledge to raise the winter fuel allowance for pensioners for the next year as well.
For the young and party going people of UK, they can expect to see duty on beer, wine and spirits increase from midnight on Sunday. This also includes 10% on cider, and will result in alcohol duties soaring by 2% above inflation for two more years from 2013 onwards.
Not to be spared is another vice – tobacco. The Chancellor said that tobacco duty will increase by 1% above inflation.
However, one thing that needs to be kept in mind is that if the Conservatives win the election, they will make an "emergency Budget" in the first 50 days of taking office which could ultimately put an end to the new measures introduced by Mr Darling.