UK Today News: Carlsberg Strike – Workers Protest New Beer Drinking Policy At Work
Hundreds of Carlsberg A/S workers went on strike on Thursday to protest the Danish brewer Carlsberg's new rules on drinking beer at work.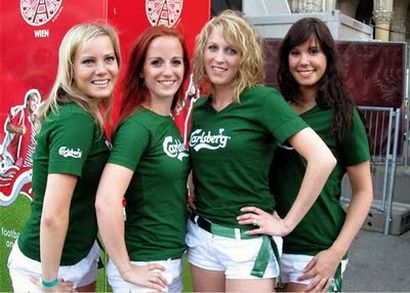 According to reports, Jens Bekke, the spokesman of Carlsberg told the media that 800 employees protested on Wednesday and 250 warehouse, production workers and truck drivers walked off their jobs a second day on Thursday protesting against the new rules, which says that all Carlsberg workers can drink beer only when they are in the canteen and in the lunch break.
Prior to the new rule,the employees of Carlsberg could drink beer at any time as long as they didn't get drunk on the job.
Even though the new rule is a little more lenient on the truck drivers – since they are allowed to drink three beers outside the canteen – they still went ahead and participated in the strike.