The Country Music City Marathon or Nashville Marathon 2010 as it is known took place today, April 24, 2010 at Nashville, TN.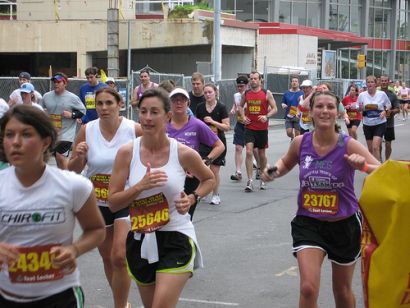 The Country Music Marathon 2010 is over and William Naranjo is the winner of today's Nashville Marathon in the U.S.. William is a Colombian athlete and so was the second place winner Juan Carlos Cardona and fifth place winner Jason Gutierrez.
According to Gwabble: "The main purpose of the Music City Marathon 2010 committee has planned to put into place all the safe status of all the participants and runners in such kind of situation. And now it was decided that the marathon race will be limited into four and half hours only."
Naranjo won the Nashville marathon in a record of 2h 15min 38sec. He came 5th in last year's Nashville Marathon.