UK Today News: The Jessica Rabbit in real life is Annette Edwards

Annette Edwards, a 57 year old from England and a die hard lover of Jessica Rabbit, has done the unthinkable.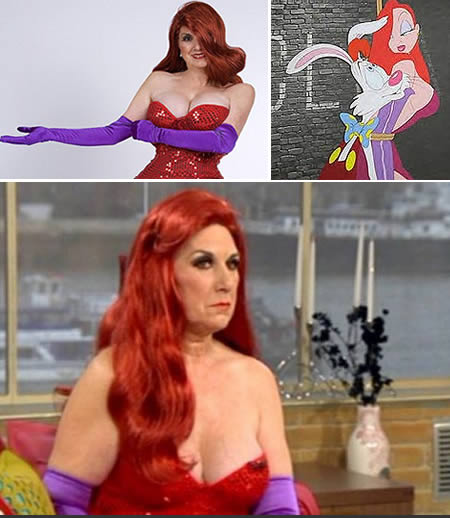 Many have rated the Jessica Rabbit cartoon character as one of the most erotic, but no one seems to have gone so far. She literally spent around $16000 on her body make herself resemble like Jessica.
She says that she loves to dress like her and she is indeed a very erotic cartoon character. She says that the idea of turning herself into Jessica rose by a fictional starlet from 1988. She also said that she also been always fascinated by the character.
She told ITV that she always loved Jessica as an Idol and craved to look like her. But it was not easy for the 57 year old to get the curves of Jessica. She had to go on a three month strict diet of Salads and Cereals to get the perfect Jessica figure. She lost 3 stone of weight in 3 months.