UK Today News: Guatemala Volcano Eruption – Pacaya Volcano Erupts, Kills Three
Guatemala Volcano Eruption: The Pacaya volcano in Guatemala began erupting lava and rocks on Thursday afternoon and has led to the deaths of three people so far. Reports say that President Alvaro Colom has declared a "state of calamity."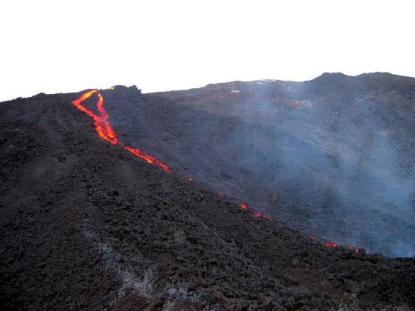 David de Leon, a spokesman for the national disaster committee, has said that the three victims include two villagers from El Bejucal and a reporter from CNN affiliate Noti 7. The victims died after they got crushd by the rocks spewing from the volcano. There are four people still missing as evacuations are in progress.
Leon told reporters that around 1,800 people from four villages close to the Pacaya volcano have been placed in shelters.
President Colom said that since there was too much ash all around, the La Aurora International Airport will be closed on Friday.