UK Today News: Memorial Day Quotes – Honoring Our War Heroes Today May 31st 2010
Memorial Day Quotes, Memorial Day, May 31st 2010: Memorial Day is a federal holiday in the United States of America and it is today, Monday May 31 2010. It was previously known as Decoration Day, and it marks the day that we remember and honor the sacrifices made by U.S. soldiers who died while in the military service.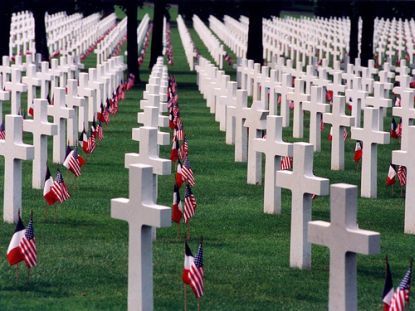 A national moment of remembrance will take place at 3 p.m. local time.
Today, on Memorial day, let us remember the sacrifices made by men and women in the US army for the country of America.
Here are some inspiring Memorial day quotes:
The brave die never, though they sleep in dust:
Their courage nerves a thousand living men. — Minot J. Savage
And I'm proud to be an American,
where at least I know I'm free.

And I won't forget the men who died,
who gave that right to me.   — Lee Greenwood
We come, not to mourn our dead soldiers, but to praise them. — Francis A. Walker
"It doesn't take a hero to order men into battle. It takes a hero to be one of those men who goes into battle." — Norman Schwarzkopf