UK Today News: Tropical Cyclone Phet Threatens Coastlines Of Pakistan and India – Cyclone To Hit Gujarat Within 24 Hours
Tropical Cyclone Phet Alert: Tropical cyclone Phet aka Cyclone 03A has reportedly intensified very quickly in the past 24 hours. The tropical storm — which is located in the Arabian Sea — is likely to hit the coastlines of India and Pakistan in the next 24 hours, according to NASA satellite imagery today.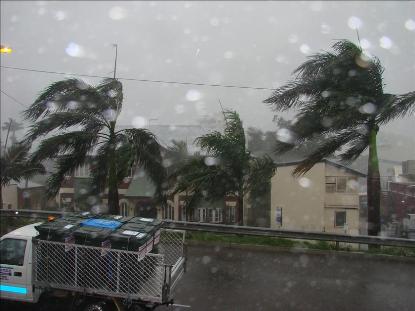 Reports say that NASA's Aqua satellite captured images of Tropical Storm Phet on June 1 which indicated "large areas of high, cold cloud tops, as cold as -63 degrees Fahrenheit, indicating strong convection." (Sify)
The forecast for Tropical Storm Phet, states that it sustained winds of over 130 mph. and that it will continue to intensify and possibly move northeast towards Oman later this week.
According to the Indian Meteorological Department's Regional Specialized Meteorological Center, "Under the influence of this system, fairly widespread rainfall with isolated heavy to very heavy falls would commence over coastal areas of Gujarat from June 3 and increase thereafter. Squally winds with speed reaching 55-65 kmph (34-40 mph) (with higher gusts) would commence along and off Gujarat coast from June 2 and increase gradually." (ANI)
Fishermen have been advised not to venture out into the sea.