UK Today News: Stevie Wonder Pays Visit to Michael Jackson's Tomb

Stevie Wonder recently paid visit to the tomb of Michael Jackson, well known as the King of Pop. Stevie Wonder was paying a visit to his mother and while doing so, Stevie's three children insisted that they also visit the tomb of Michael Jackson at the Forest Lawn Cemetery in Glendale, CA.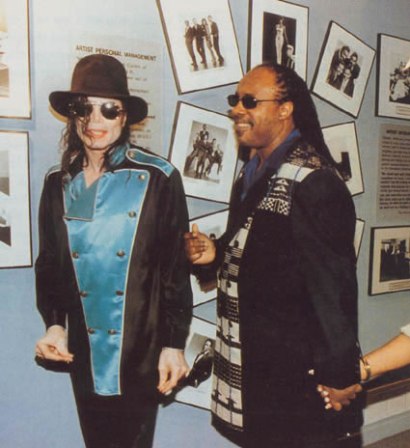 Great Moments – Stevie Wonder and Michael Jackson (Photo)

Over the years, Stevie Wonder and Michael Jackson have always been great friends and it is reported that Stevie Wonder always told the King of Pop that he loved him a lot.
Both the legends have shared great times together and specially during the making of "We are the World" around 25 years back.
Its been almost nearing a year since the passing away of Michael Jackson. This led to a lot of music fans across the entire world to be heartbroken. It was really shocking to know that the legend was no more.
Michael has left his music behind that still touches the hearts of millions. The way he made his music seems like it was just made yesterday, fresh.