UK Today News: Wimbledon 2010 – Roger Federer Beats Alejandro Falla, Clijsters Moves to Round 2

Wimbledon 2010, Wimbledon Champions: Defending champion Roger Federer's attempt to win his seventh Wimbledon title had to overcome a big obstacle in today's first round match against Colombia's Alejandro Falla, when he fought back from two sets down to win the game at Wimbledon.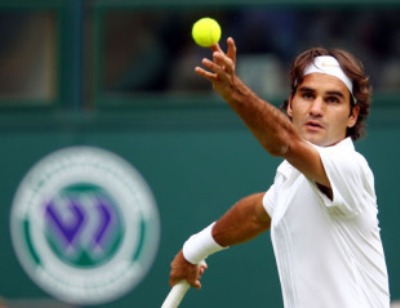 Roger Federer
Federer lost the opening two sets, with world No 60 Alejandro Falla taking the lead, but later ricocheted back into the game with a 5-7, 4-6, 6-4, 7-6 (7-1) 6-0 first round victory.
Falla displayed some very good tennis shots and looked like he would beat the defending champion in the third set, but Federer rose from the ashed and destroyed Falla in the last three sets of the five set match.
After winning the match , Federer said: "I got very lucky out there today. I've lost many matches this year. This is one that I should have lost, that I made it through."
In the women's game, Belgian Kim Clijsters beat Italian Maria Elena Camerin 6-0 6-3