UK Today News: Former NFL Quarterback Randall Cunningham's Son Dead In A Hot Tub Accident
It is heartbreaking news for the Former NFL Quarterback Randall Cunningham. He is upset and is in grief after the loss of his two and half-year old son.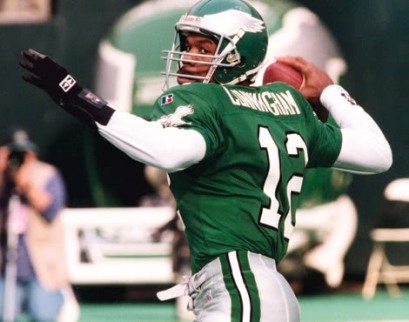 News is that his son, Christian was found dead and floating in a hot tub behind Cunningham's Las Vegas home Tuesday afternoon. Paramedics took the boy to the hospital but he was declared dead.
A lady at Cunningham's house was with several children when she noticed the boy about 4:30 p.m. in the tub. She removed the boy from the hot tub and began performing CPR.
Cunningham has become a pastor since his retirement from professional football and wasn't home when this happened. He performs baptisms in the hot tub, in which his son drowned and died.
Meanwhile, after playing college football at the University of Nevada, Las Vegas, Randall Cunningham was selected in the second round of the 1985 NFL Draft by the Philadelphia Eagles, with whom he remained through the 1995 season. He announced his retirement from football following the end of that season, taking a job as an analyst for TNT in 1996. He is the younger brother of former college and professional football player Sam Cunningham who played for the New England Patriots.
Our condolence to Randall and his family.