UK Today News: Dual Suicide Attacks In Pakistan Leave More Than 100 Dead
After the dual suicide attacks which took place in the remote area of Yakaghund, in Pakistan, the death toll has risen to over 100, which can now be said to be the worst suicide attack this year.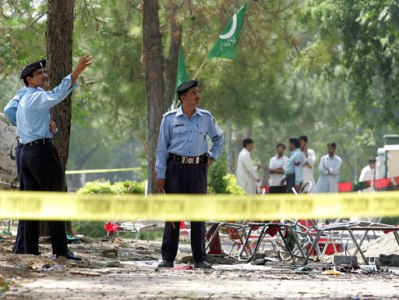 The dual blasts which took place in the remote areas of the Mohmand tribal region of Pakistan, which is situated near the border of Pakistan, has destroyed many shops, and government buildings and peoples houses in the area.
The twin blasts were just seconds apart from each other, which has left some 102 people dead and about 115 injured. According to the sources, the blast of one of the bombs was small, but the other one was strong and much more damaging.
Abdul Wadood, a survivor of the blast, who is now being treated for head and arm injuries, stated that he only heard a loud sound of the blast which was deafening, and then left him unconciouss, he said the people who conducted the blasts were not humans at all.
Some scanty information has come in, that the Taliban group in the area has taken the responsibilityof the blasts, but this information cannot be fully counted on. Much information cannot be sourced out of the area, as it is heavly restricted.