UK Today News: BP Likely To Face 7 Year Offshore Drilling Ban In America Due To Gulf Of Mexico Oil Spill

The U.S Congressional Committee has agreed that it would ban BP from drilling by the U.S. offshore for at least 7 years. The ban does not specify BP, but rather the new law stated that it would be banning any company that has seen 10 or more death in the past 7 years. As of BP's case, the oil rig explosion in April, killed 11 workers of the Deepwater Horizon oil rig.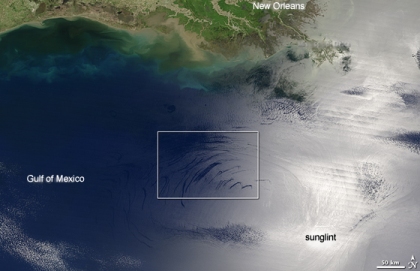 According to reports, the draft legislation states that the deaths might occur during drilling, production, and refining, or when it has broken the U.S Environmental and Health Laws. Although the proposal kept forward by the committee has not become a law, if it is accepted as a law then it would be a big blow towards the BP oil wells in the Gulf of Mexico.
Mr. Solovyov, Oil equity analyst at the SG securities, stated that as much as 10% of BP's current oil production comes from the Gulf of Mexico. And if there had to be no Political issue against the company after the oil spill, the production capacity would have increased by the years ahead.
Sources say that certain people in the US feel that this move will definitely teach BP a lesson, after USA recorded it's worst ever oil spill with the Gulf of Mexico spill this year.