UK Today News: New York City Triathlon Takes Place Today – Filip Ospaly and Rebeccah Wassner Win Triathlon
NYC Triathlon: The 2010 Nautica New York City Triathlon took place today, July 18, 2010 in New York City. The Olympic distance triathlon takes place every year in the month of July and on an average sees more than 3000 people participating in the event.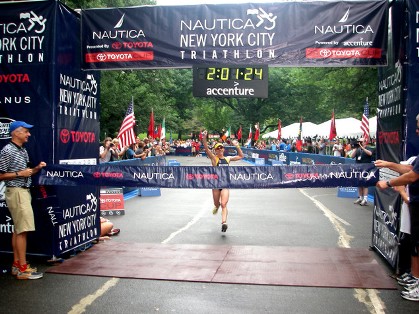 Pic Courtesy: NowPublic
The NYC Triathlon includes a 1500m swim in the Hudson River, followed by a 40k bike race on the West Side Highway in Manhattan and ends with a 10k run through one of the National Historic Landmarks of USA – Central Park.
According to reports, the 2010 NYC Triathlon has ended and the winners have been announced. Filip Ospaly and Rebeccah Wassner are the winners of this year's NYC Triathlon .