UK Today News: Lufthansa Cargo Plane Crash Takes Place In Riyadh, Saudi Arabia Today
A cargo plane that belonged to German Airline Lufthansa, reportedly crashed while landing at the Khaled International Airport, Riyadh in Saudi Arabia on Tuesday, July 27, 2010. The reports were confirmed by Nils Haupt, Spokesperson for Lufthansa Cargo.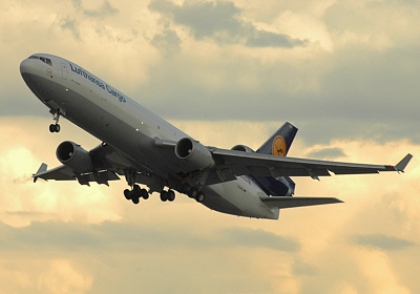 Reports say that the aircraft caught fire after breaking apart. Not many details about this accident are available with the airlines as of now. He also said that the airlines, on a priority basis, is going to build an 'emergency task force' to take a further probe into the account.
Sources also said that there were reports of injuries but no major losses so far. The MD-11 cargo plane crash happened on the supplementary runway, as it was landing on it due to the unavailability of the main runway, according to the Khaled Airport authorities.
The pilot and the co-pilot were rushed to the hospital for some injuries and are undergoing  medical treatment.