UK Today News: Anna Paquin and Stephen Moyer Of "True Blood" Get Married In California
"True Blood" co-stars and off-screen lovers Anna Paquin and Stephen Moyer have got married on Saturday in Malibu, California. Elijah Wood and co-star Carrie Preston were some of the guests who attended the wedding.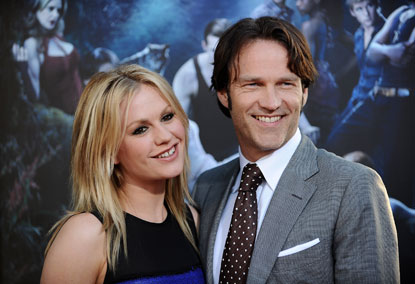 Anna Paquin and Stephen Moyer
The couple are better known for their roles in "True Blood", with Paquin who plays the role of Sookie, and Moyer, who acts as vampire Bill. The couple began dating in 2009 and got engaged soon.
Paquin and Moyer seem to be following the latest trend in Hollywood, of finding your soul mate at movie sets. We have seen many such incidents of cupid striking in the past, with famous celebs  such as  Brad-Angelina, Catherine Zeta-Jones – Michael Douglas, Ben Affleck -Jennifer Garner, among a host of other younger celebrity hook-ups.