UK Today News: Kim Kardashian And Justin Bieber Are Not Going Around
It is being spoken a lot these days that the reality shows' queen, Kim Kardashian and the 'teen king' of pop music Justin Bieber may have something going around. But Kim maintains that she is single after her break up with Reggie Bush. She is also been linked up with the US footballer, Miles Austin but the actress is rubbing off all the rumours.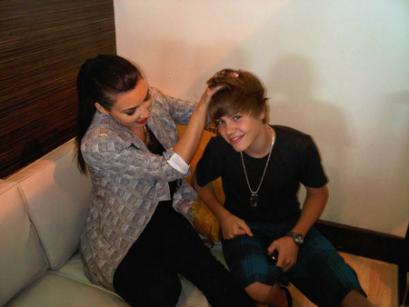 16 year old Bieber has many a times openly announced his affection towards Kardashian and the duo did have a photo shoot recently. Kim said,
"I am definitely having a good time. In the next season of the show, you'll see me being single for the first time. I've had the same boyfriend since before the show started."
The photo shoot which saw a great chemistry between them, has also made them good friends. But Bieber seems very boyish in front of 29 year old Kardashian. So as of now, there are a very few chances for them to hook up, feel the sources close to Kim.