UK Today News: Gertrude 'Luna' Vachon Dead – Former WWE Wrestler Dies At Age 48
Gertrude Vachon aka Luna Vachon, a former WWE professional wrestler of Canadian origin, has reportedly died on Friday morning in Florida, reports TMZ. She was 48 and her cause of death is yet to be determined.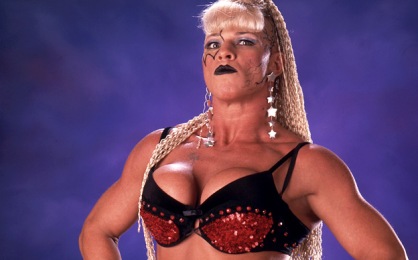 Luna Vachon
Luna,whose real name is born Gertrude Vachon, was well known for being one of the toughest women wrestlers around. She first debuted back in 1985 with Florida Championship Wrestling, where she was a part of Kevin Sullivan's Army of Darkness. Luna then had her WWF debut in 1993 at WrestleMania IX. She also wrestled in the independent circuit.
Luna is known to have been suffering from bipolar disorder, and only a few days ago, there were reports that her house got burned down and she lost all her wrestling related memorabilia. She was staying at her mother's place at the time of her death.
The Canadian wrestler is survived by her two sons.