UK Today News: Drug Baron Edgar Valdez Associated Aka La Barbie With The Beltran Leyva Drug Group Arrested

The Mexican police tasted success after arresting an alleged drug baron, Edgar Valdez. He is reported to be linked to the Beltran Leyva drug group. Valdez also known as Barbie is an US citizen.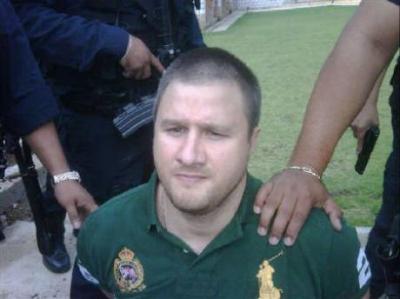 There was a fight going on between the current leader of Beltran Leyva, Hector Beltran and Valdez for the control of the entire group. The group was previously controlled by Arturo, Valdez's brother before he got killed in December last year by the police officials of Mexico.
A few days ago, police officials had found four beheaded bodies, hanging from a bridge in Cuernavaca. Their heads were found nearby with a message saying that if anybody was found supporting Edgar Valdez; the person had the same future as these unfortunates.
Valdez arrest adds on another star to the efforts of the President Felipe Calderon for his fight against the Mexican drug groups. Edgar has been charged for cocaine in the US from 2004-06 and that too in a very huge quantity.