UK Today News: Tony Curtis Has Died – Jamie Lee Curtis' Dad Dies Of Cardiac Arrest At 85
Tony Curtis Dead – Tony Curtis has died on Wednesday after suffering a cardiac arrest in his Las Vegas home. The father of actress Jamie Lee Curtis, was reportedly admitted in hospital in July for an asthma attack and was not well. He was 85.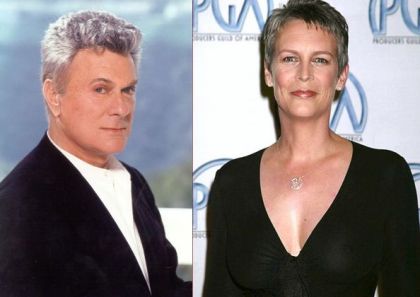 Tony Curtis and Jamie Lee Curtis
Curtis, who was a fine actor back in the old days, is known to have acted in more than 140 movies over his 60 year career, with some big hits such as Vikings, Spartacus, the Sweet Smell of Success, as well as the Boston Strangler. The actor enjoyed a very fruitful career thanks to his good looks and personality. Apart from the several movies, he is also famous for his many marriages – six in all, in addition to a short relationship with Marilyn Monroe.
Jamie Lee Curtis, his daughter with first wife Janet Leigh, is also a famous actress in Hollywood, and has acted in many Hollywood movies such as Halloween, True Lies, The Tailor of Panama, Terror Train and her well known role as Lindsay Lohan's mother in "Freaky Friday".