UK Today News: Lisa Rinna And Harry Hamlin's Boutique Gets Burgled While On Live TV

Lisa Rinna's Store Burgled – Actor Lisa Rinna and husband Harry Hamlin had come on Tuesday's "Today" to talk about the couple's new reality show and Rinna's lips, when the two were hit by reality after getting a call that their boutique "Belle Gray" had been robbed.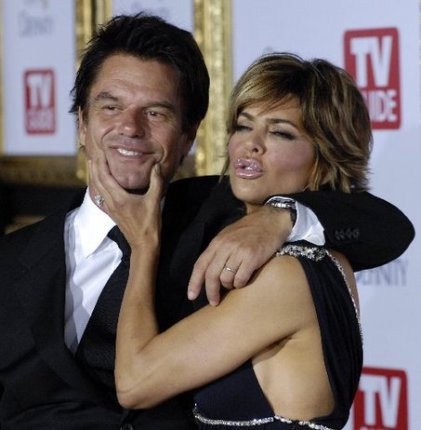 (Photo Credit: Chris Pizzello/AP)
Reports state that Harry Hamlin and Lisa Rinna came to know that their clothing store Belle Gray in Sherman Oaks, California got burgled just a few minutes before they appeared on camera.
On receiving the call, Hamlin was visibly tensed and told anchors Hoda Kotb and Kathie Lee Gifford, "Girls, I have to tell you I have to keep my cell phone on, because our clothing store is being robbed as we speak." A few seconds later, he received another call and told the anchors, "I'm getting the call right now to tell me what's going on,….That's real life, baby!"……He later added, "And by the way, our alarm company was supposed to take care of this, and they did nothing, did nothing!"
The couple got into the clothing business back in 2003. A much anticipated revelation of Rinna's lip reduction surgery got overshadowed by the reality of the daytime robbery. The 47 year old actress underwent a procedure to reduce the puffiness of her upper lip in August this year. She reportedly got silicone injected in her lip in 1986.