UK Today News: Yemen Blast – British Embassy Car Attacked By Militants In Sanaa

A British embassy car was targeted by militants in Yemen's capital of Sanaa. The militants fired a grenade rocket at the car that left a few people injured. No one was killed.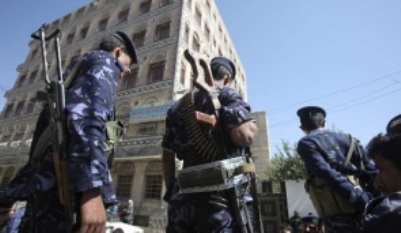 (Photo: Reuters)
According to reports, an official of the embassy was hurt by the attack along with other three people not concerned with the British Embassy. After the attack, William Hague, the UK Foreign Secretary said, "It is a difficult and dangerous place to work." He further added, "The blast is a reminder that we have some way to go in efforts to make Yemen safer."
The authorities of Yemen, just a couple of days ago are reported to have tightened security, following warnings of Al-Qaeda attacks that are expected to take place in many European capitals.
In another incident, OMV Gas Company's security guard opened fire in the company area that claimed to have taken a life. The al-Qaeda has warned that they would continue their attacks in Europe, irrespective of their failed attempts.