UK Today News: Photos : Lisa Rinna's Lips – Before And After Lip Reduction Surgery
Lisa Rinna Before And After –  Lisa Rinna, whose famous pouting lips was her trademark style for several years, is in the news again for her lips – this time for her lip reduction surgery. The actress has undergone surgery to reduce her lips, and this has created interest in pictures of her lips before and after the surgery.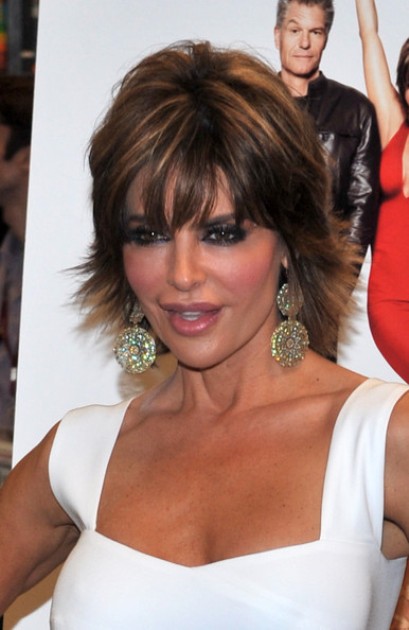 Lisa Rinna reportedly after her lip reduction surgery(Photo: Zimbio)

Earlier this week, the actress and her husband Harry Hamlin were on NBC's Today show to talk about their new reality show "Harry loves Lisa", when they were hit by news that their boutique was robbed while they were on the show. The couple own the Belle Gray clothing store in California.
Back in 1986, on an impulse, Lisa Rinna got her lips injected with silicone and her pout was her unique style statement for years. Only last month, the actress underwent lip reduction surgery to get her lips back to how it is before.