UK Today News: London Film Festival 2010 Launched By 'Never Let Me Go' Stars Keira Knightley And Carey Mulligan

Keira Knightley and Carey Mulligan, the stars of 'Never Let Me Go', launched the London Film Festival 2010. The festival began with the European premiere show of their movie along with co-star Andrew Garfield.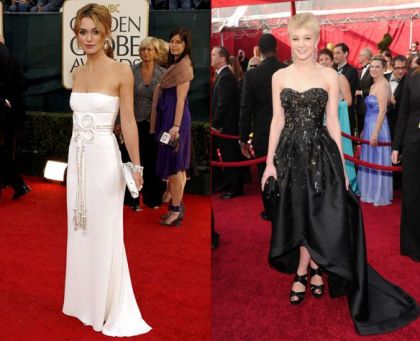 Knightley said, "It means a huge amount to all of us that we are opening the festival." The girls were also seen together in 2005's 'Pride and Prejudice'. The 54th film festival will last till October 28.
'Never Let Me Go' is based on a novel written by Kazuo Ishiguro and it's all about children brought up in a boarding school who are unaware of the future that lies ahead. The film is directed by Mark Romanek and it scheduled for January 2011 release in UK.
Mulligan expressed her happiness for launching the film festival with her movie. "Pirates of the Caribbean" star Knightley also said that she was excited about the launch. While Garfield, who has landed the part of "Spiderman" and is riding on a high with the success of "The Social Network" seems to be happy about the festival.