UK Today News: Typhoon Megi Hits Philippines – Category 5 Storm Is The Strongest In Four Years
Typhoon Megi, now termed as a super typhoon, has uprooted normal life of the people in the northern region of Phillipines with torrential rains and winds that are blowing at a speed of more than 140 mph.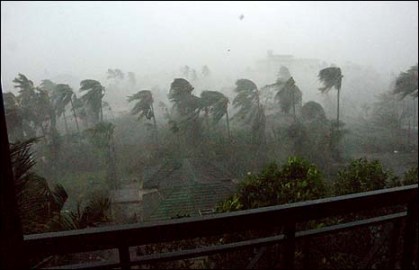 File pic
The weather department states that Typhoon Megi is the strongest typhoon in the Philippines in the last four years. This typhoon falls in the category-5 group, since it has wind speeds of upto 140 mph (250 km/hr) and that is the reason Megi is being called as a 'super typhoon'. Typhoon Megi also made landfall in the northern provinces of Cagayan and Isabela, worsening the situation.
Typhoons are tropical cyclones formed in the Pacific Ocean and are same as the hurricanes in the Atlantic Ocean. Both typhoons and hurricanes, are measured on the scale of one to five, with five being the highest.
The Philippines had suffered in 2006, when the winds of 155km/hr had caused mudslides that buried many villages. It had killed almost 1,ooo people.