UK Today News:  Charlie Sheen Hospitalized due to Allergic Reaction while on Vacation with Denise Richards & kids
Charlie Sheen from Hollywood, according to his publicist, was suffering from an allergic reaction to some kind of medication, but that's not the entire story. The security officials at Plaza Hotel have informed the police that he had broken some furniture in his room.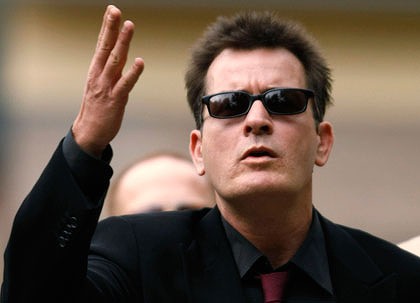 Reports state that Charlie was discharged from the hospital in the evening and went back to Los Angeles. While he was at the hotel, officers arrived at his room at 1.30 am and found Sheen highly intoxicated and the woman with him said that they both had been partying and drinking. The woman also said that she saw Charlie Sheen yelling as well as tossing the furniture all over at the hotel room.
Raymond Kelly, a Police Commissioner, explained how the Plaza hotel security had reported that Charlie Sheen's behavior was very disorderly. Charlie did not hesitate and agreed to abide by the rules and went with the police for psychiatric evaluation.
Raymond Kelly further said that,
"No arrests were made. It's not a complaint. He's being treated at a hospital,".
Denise Richards is the ex wife of Charlie Sheen and they have two children Sam, 6, and Lola, 5. All of them were on a family vacation and were staying at another room of the same hotel.