UK Today News: Prince William and Kate Middleton's engagement announced – Royal wedding in 2011

Prince William and Kate Middleton engaged: A much awaited Royal Wedding is set to take place next year, after news of Prince William and Kate Middleton's engagement was announced on Tuesday. The news of the engagement was disclosed by the British Royal Family.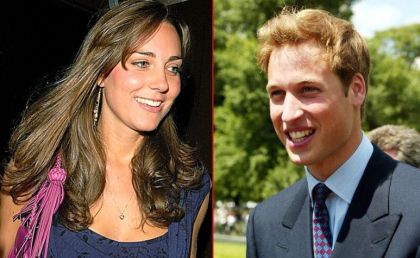 Prince William, 28, who is second in line to the throne, has finally popped the question to his longtime girlfriend Kate Middleton, 28. The couple have been together since 2003 and are all set to get married in 2011. The marriage date has not be set, but reports state that Prince William and Middleton are likely to walk down the aisle in the spring or summer of 2011.
The official statement from Clarence House states, "Prince William and Miss Middleton became engaged in October during a private holiday in Kenya. Prince William has informed the queen and other close members of his family. Prince William has also sought the permission of Miss Middleton's father."
"Following the marriage, the couple will live in north Wales, where Prince William will continue to serve with the Royal Air Force," the statement said.
Prince William's father, Prince Charles, is believed to be "delighted" that the young Prince will be marrying his longtime girlfriend next year.
The couple started dating after they met at the University of St. Andrews in Scotland-  where the two of them were studying. The Royal wedding in 2011 will be the big day in UK, after William's parents Prince Charles and the late Princess Diana's marriage in 1981.