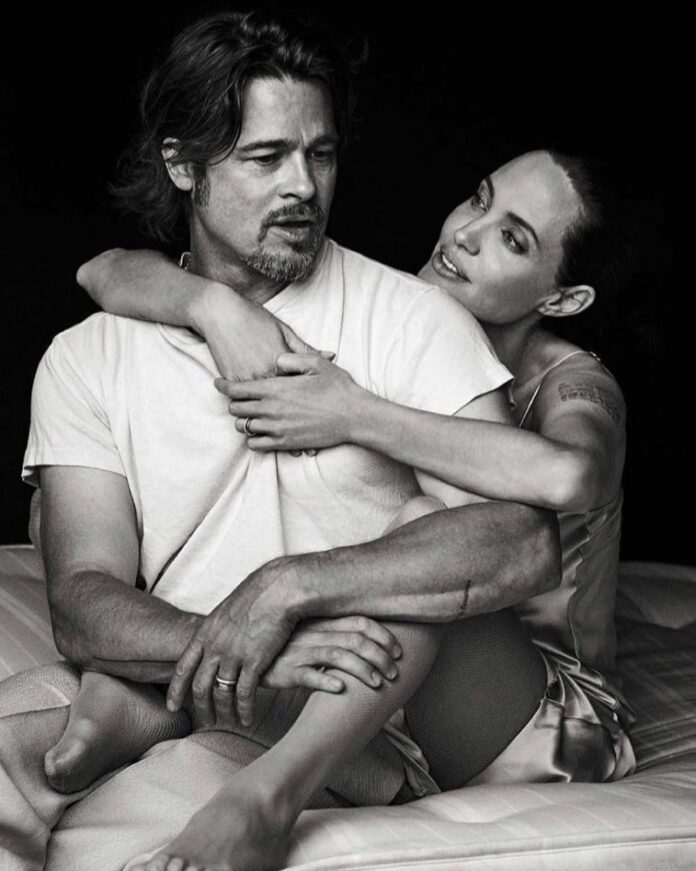 After the infamous legal battle between Johnny Depp and Amber Heard concluded, another high profile case could be brewing in Hollywood. Actor Brad Pitt has filed fresh accusations against his former wife Angelina Jolie. Pitt's team has submitted legal documents in the court that has alleged that Angelina had intentionally tried to cause harm to his reputation. The papers have added that this has been done by damaging the business of his Marival Wine that was once co-owned by the couple. Brad has also alleged that Jolie has sold part of her share to a stranger.
It was in the month of February when Brad had sued Angelina for selling the shares of the vineyard after both had decided that they would not be selling their respective shares without each other's consent. Brad and Angelina had bought a stake in the vineyard located in South France in 2008. This was also the place where the two had got married in 2014. After four years of their separation Angelina has sold her share to Tenute del Mondo in 2021. This was when Brad alleged that selling of stakes in the family business without consent accounted to breach of trust.
Brad has also insisted that Jolie had never contributed towards the success of the Miraval business and added that the actress is deliberately trying to inflict harm on him. The legal team in the statement has mentioned that the sale of her share in the vineyard business was done in secret while purposely keeping Brad in the dark, which automatically violated his contractual rights.
The lawyers of brad have also alleged that Russia based billionaire, Yuri Shefler has been looking forward to get a hold of confidential and proprietary information that would benefit his competing enterprise. Shefler is the owner of the Stoli Group that produces vertically integrated vodka. Brad Pitt has demanded that the sale made by Angelina Jolie should be declared as null and void.
Photo Credits: Brad Pitt Official Instagram account