A few days ahead of World Aids Day 2010, the effect of the deadly virus HIV has reportedly reduced globally, according to the UN program statistics on HIV and AIDS. The deaths caused due to the virus have decreased, but the problem exists as around 33 million people are still infected and living with HIV. World AIDS Day is celebrated on December 1 every year.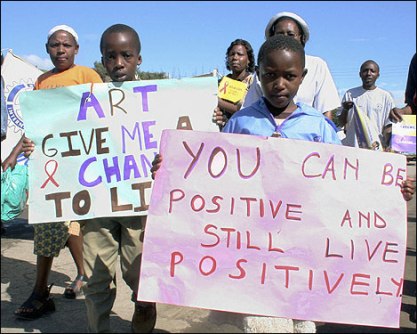 Reports state that there is about 20% reduction, since the HIV infected cases were reported to be the highest in the year 1999. In the year 2009, 2.6 million fresh HIV infections were reported, and 1.8 million people died of AIDS. While in 2004, about 2.4 million people fell victims to the deadly virus.
"We are breaking the trajectory of the Aids epidemic with bold actions and smart choices, investments in the Aids response are paying off, but gains are fragile—the challenge now is how we can all work to accelerate progress" said Mr Michel Sidibé, Executive Director of UNAIDS.
In addition the this, about 70% of the infections are detected from the Sub-Saharan African countries. But the recent statistics reveal that infection rates are reducing,  specifically in South Africa, Zambia, Zimbabwe and Ethopia.