UK Today News: British actor Colin Firth has finally won an Oscar award after more than 25 year's of his acting career. Firth took the Academy Award for "Best Actor in a leading role" for his portrayal of King George VI in "The King's Speech" at the 83rd Academy Awards on Sunday.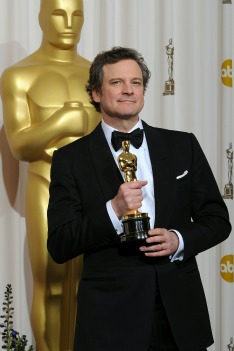 While accepting the award from last year's Academy Award winner Sandra Bullock, a visibly emotional Firth said that he felt his career has finally peaked. In 2009, Firth received and Academy Award nomination for his performance in "A Single Man".
The British film "The King's Speech" also won the the Academy Award for Best Picture, Best Director (Tom Hooper), as well as Best Original Screenplay (David Seidler)
Pregnant actress Natalie Portman won the "Best Actress" Oscar for her role in "Black Swan". She also won the Golden Globe Award, the Screen Actors Guild Award, as well as the BAFTA Award for her lead role in the same movie.