UK Today News: The Royal knot has been tied, but the newly wedded couple Prince William and his bride Catherine, will not be leaving for their honeymoon for now. The Duke and Duchess of Cambridge have decided to be in the UK for the weekend and would be planning their honeymoon later.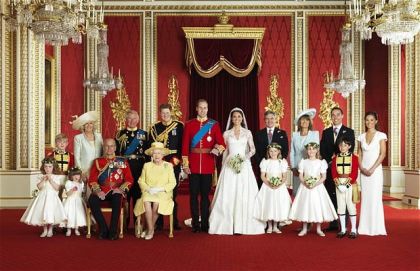 After the weekend, Prince William will be joining back to his duties at the RAF as the search and rescue helicopter pilot in Anglesey. On Saturday morning, the couple left on a helicopter to an unknown destination in the UK to spend a private weekend.
As of now, it has just been confirmed that the couple will be spending their honeymoon overseas. The most spectacular event of the Royal wedding was witnessed by some 1,900 guests at the Westminster Abbey. And billions of people all over the world had watched the historic moments on their television sets. The work pattern of the Prince was never been made public, but for the first time, the official website of the royal wedding had confirmed that the Queen had given the couple the title of the Duke and Duchess of Cambridge and that the couple will not be leaving for their honeymoon immediately. The statements had also said that the newly-married pilot will be returning to work next week.