UK Today News: With the rising cost of petrol, electric sports car E-4 Coupe has been introduced to be a part of the Silverstone racecourse in England. The sports car has been designed by Delta Motorsports and may become popular once its hits the race course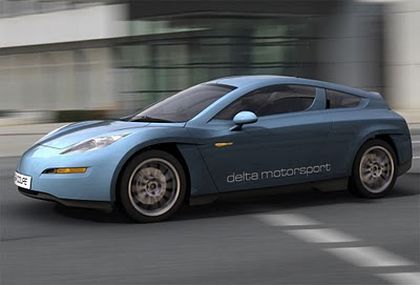 .
The makers of the car have claimed that the car has the ability to pick up speed from zero to 100 kms in just five seconds. Moreover, the battery has an amazing capacity to run up to 320 kms in just a single charge.
Not to be underestimated, the car may also give a tough competition to the petrol powers cars as it can have the maximum speed of 240kms/hour. The founders of the Delta Motorsport, Simon Dowson and Nick Carpenter said that there were many common interests with the green motoring sector, as well as the E-4 Coupe project.
Dowson said that they got involved in designing electric and hybrid cars due to the common challenges with motorsports – more son in terms of innovation, aerodynamic efficiency, light weight parts as well as creative packaging solutions. Dowson added that they had to reconsider the low cost composite structures, innovative seating and system efficiencies.
The Delta electric vehicles will appear at the RAC Future Car Challenge on 5th November 2011.