UK Today News: French auto making giant Renault has announced its new range of electric cars. The company has also given a chance for the prospective buyers to win a test drive of the car.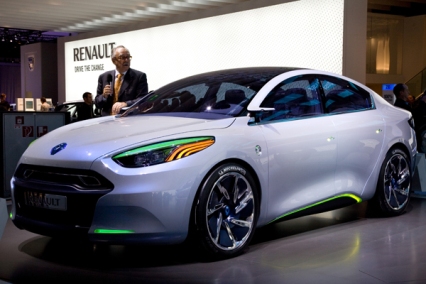 Renault has provided a chance for the public to be the first one to find out what the range has got to offer the prospective buyers of the car. The company gave an opportunity to test drive the car with zero emission and also an opportunity to take to the experts at the event in London.
The event was held at London at the City Hall on 2nd July 2011 and brought together drivers who already own the Kangoo and Twizy. However, the contest winners would get to closely observe the new electric series Kangoo Van ZE and Fluence ZE.
The event also witnessed the first time the cars were driven in public. According to the terms of the contest, 10 winners were invited to the event along with one friend or a family member. The winners also got to drive the new electric cars.