UK Today News: Telecom operator Vodafone has collaborated with the social networking site Facebook, to release a new low cost smart phone which will be dominated by the social networking site. Vodafone has hopes that the phone will become popular among youngsters and also in the emerging markets.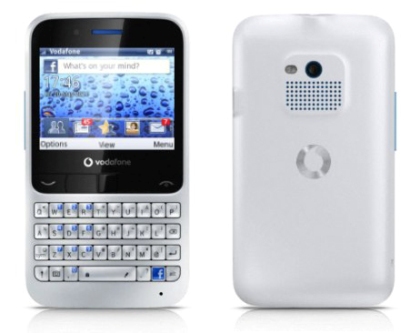 The smart phone has been named as the Vodafone 555 Blue and will be manufactured by Alcatel Lucent. The 555 Blue will have a full qwerty keypad and will be fully customized with an operating system that will have Facebook at its heart.
The phone will have Facebook messaging along side the SMS in the same inbox. It will also come with a dedicated 'F' button for sharing on the social network.
The price of the phone is expected to be $100 and is already billed as the first device that will be Facebook centric for the pre-payers. Both the companies have hopes that the smart phone will become popular in the markets like India, Turkey, South Africa where the users if the social network are more. The 555 Blue is also likely to be popular in the UK market among the teenagers. Earlier, Facebook has worked with the mobile phone manufacturers like HTC and INQ for developing the social network customized phones.