The most popular Royal couple of Great Britain, the Duke and Duchess of Cambridge have finally been waxed at the popular Madame Tussauds Museum in London.  On April 5, 2012, the Museum unveiled the wax figures of Kate Middleton and Prince William as the new star attraction at the royal section.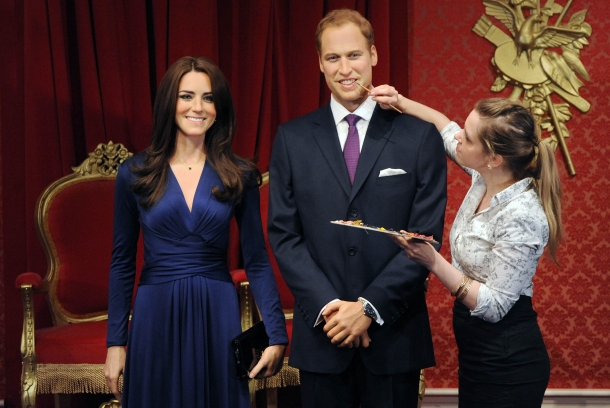 The most surprising part was that the artists of the wax models worked purely on the pictures and videos of the couple. The royals were too busy for a sitting with the artists, but they still managed to create the accurate version of Kate and William.
The artists revealed the couple when they announced their engagement. Kate wore a blue dress – which is now very popular across the globe – along with a stunning sapphire ring which was once Diana's and was given to Kate by Prince William.
The dress designers were appreciated as they made the exact replicas of the outfits the couple were wearing at their engagement. The artists took four months to create the pair and it costs $235,000 each for the figures. The unveiling of the wax statues coincided with the launch of two more wax works at Madame Tussauds in Amsterdam, where Kate will be wearing a black lace gown and in New York, where she will wear a pale lavender Alexander McQueen gown.