British rock band The Stone Roses, left their fans confused in Amsterdam, where they were supposed to perform in a concert on June 12, 2012. Later reports surfaced that drummer Reni had left the venue.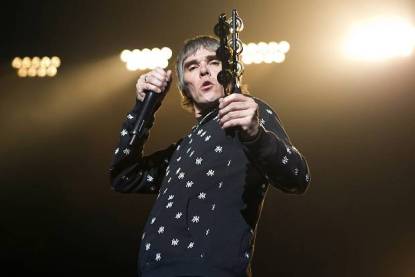 Singer Ian Brown appeared on stage alone at the Heineken Music Hall to tell the crowd that the concert was over. The fans turned up at the venue with an expectation that they would be performing 'I Am The Resurrection', which the band had performed while closing the show in Spain.
Brown said, "I'm not joking, the drummer's gone home." Several fans which appeared at the venue then booed the 49 year old frontman's announcement. The frontman added, "Ian just said something like 'Come on, get all your negative vibes out on me. I can take it'".
On the other hand more reports claimed that the fans who appeared to enjoy the concert were more bemused than disappointed. More reports added that Reni also known as Alan Wren had stormed off the stage saying that he and the guitarist John Squire had hugged as they left. The band's tour kicked off in Barcelona last weekend and have a summer of dates planned including the three homecoming shows in Manchester's Heaton Park at the end of June.