English fashion designer and businesswoman Victoria Beckham was recently spotted while she showed off her super slim figure when she arrived in London. The singer arrived at the British capital ahead of a shirt trip to Dublin to launch her clothing line.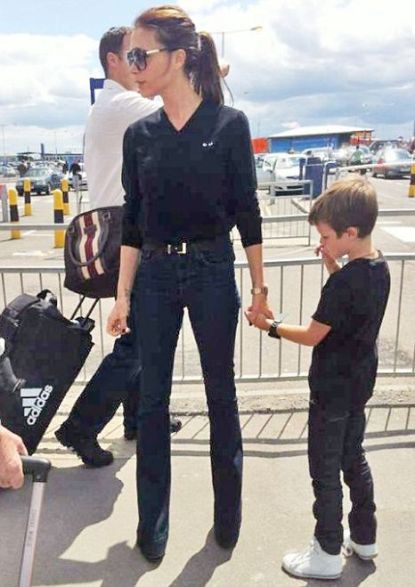 The mother of four children was spotted at Luton Airport earlier this week. After the singer's stay in London, Mrs Beckham will be travelling to the Irish City to launch her clothing line.
Victoria was dressed in a pair of skinny jeans and a black shirt as she arrived in Luton. The outfit was paired with black belt and oversized sunglasses with her hair in a neat ponytail.
Due to the poor weather condition in London the 38 year old had some struggled with what to wear for her stay. The singer even Tweeted her followers to suggest her about her outfit suggestions. Victoria wrote, 'So excited to be visiting @brownthomas in Dublin this week!!! What is the weather like?? what should I wear??? x' Mrs Beckham will be heading towards Dublin to launch her clothing line in the Brown Thomas Departmental stores. It seems like the singer might be looking out for some space in London to open a stand alone store.