Popular classical singer Katherine Jenkins recently puzzled everyone including David Beckham and wife Victoria, when she claimed that there were rumours of her having an affair with the footballer. Before Jenkins took her Twitter account no one including her fans were even aware of it.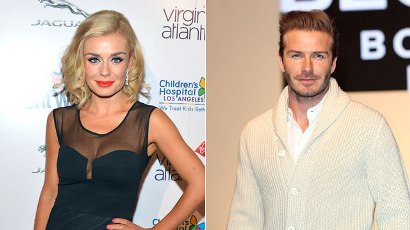 Kenkins wrote. 'Dear Twitter friends, I've read some horrible rumours on here & want u 2 know I absolutely deny I've had an affair with David Beckham. The rumours are hurtful, untrue & my lawyers tell me actionable.' On the other hand Victoria knew and was well aware of the allegations and also knew that it was non sense.
Victoria also felt that such rumours did not need any response. Many people on twitter were not even aware of the claims before the singer brought attention to them. After the tweet, Beckham decided to issue his own denial.
The spokesperson of the footballer said, 'One minute David is dead, then more scurrilous rumours, there is not one jot of truth to any of it.' Katherine also clarified that he had ever been on her own and Beckham and had only met them twice. After the incident came to light, hundreds of the micro bloggers pointed out that they were hardly aware of the rumours.