UKTodayNews.com: Barbadian singer Rihanna will be performing with rockers Coldplay at the closing ceremony of the Paralympic games 2012 which is due next month. Reports state that the two will be singing their collaboration track 'Princess of China'.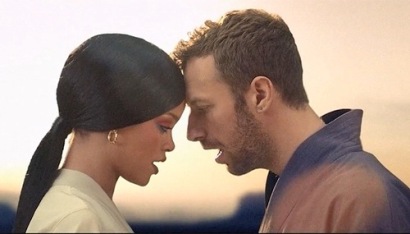 The rockers will be performing on the event which will be based on the theme of earth, wind, water, fire and ice. Reports have also said that the singer will take the stage with her own set of songs before she joins Coldplay front man Chris Martin and his bandmates to sing their duet.
Our sources have revealed that all the closing ceremony details are a top secret, but Rihanna has already starting rehearsing. As soon as Coldplay was signed up for the event, Rihanna was the obvious choice to accompany them on the stage.
The 2012 Paralympic Games will be starting off on August 29, 2012 and the sporting for athletes with physical disabilities events running for ten days and the closing ceremony will be held on September 9, 2012. On the final day, musicians across the UK will be taking the bandstands and will be performing their versions of the song 'Viva La Vida' of ColdPlay simultaneously at 2 pm. Martin said that it is a great honour for them to be a part of this.