UKTodayNews.com: Dancer and model Renae Ayris was crowned Miss Universe Australia 2012 in the month of June at the Sofitel in Melbourne, Australia. The Australian beauty is now all set to represent the country at the Miss Universe 2012 event which will be held at Las Vegas, USA this December.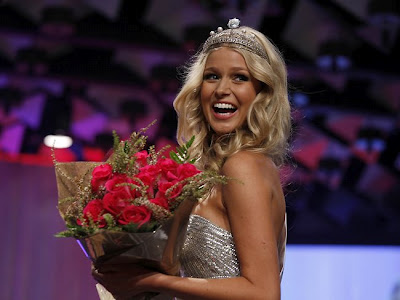 The 24-year-old model is a dancer and loves photography. Ayris was presented with a Temelli Jewellery crown worth $30,000 at the event in Melbourne.
Renae had the thrill of accepting the crown from her friend and Miss Universe Australia 2011 – Scherri Lee Biggs. Ayris said that she felt like she was watching Scherri's experience as Australia's Miss Universe, which had inspired her to enter the pageant this year.
Renae said, 'I'm going to wake up one morning and say, Wow! I'm Miss Universe Australia'. The Miss Universe competition was also the first time the model had entered a beauty pageant. Renae is a passionate dancer, who had auditioned for a role in Baz Luhrmann's Academy Award winning film 'Moulin Rouge'. Ayris said that she had even made it to the very last cut, but she was too young. The beauty started modelling from the age of 15, has walked the ramp and shot around the world including Germany, England, Indonesia and China.