UKTodayNews.com: The 12th edition of Miss Earth 2012 pageant is all set to take place on November 24, 2012 at the Versailles Palace Alabang, Muntinlupa City, Philippines . The pageant's official press presentation was held at the poolside lounge at Best Western Premiere F1 Hotel on November 6, 2012. The beauty pageant will be broadcasted live on Star World at 8 pm local time.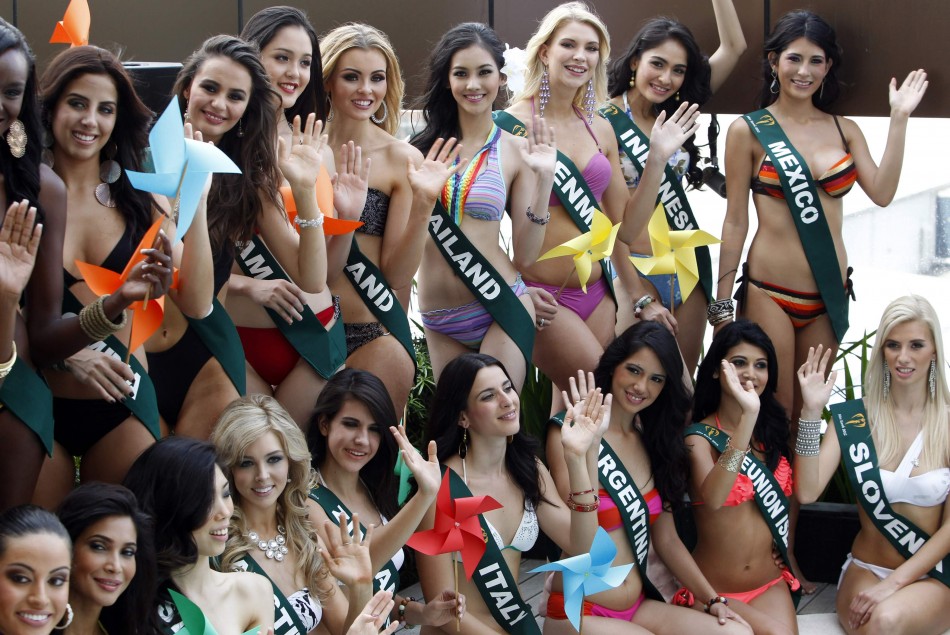 Update: Miss Czech Republic Tereza Fajksova is the new Miss Earth 2012 Winner. Read more
The press event was opened with a meaningful piece which was titled 'Moment or the earth' ad was recited by the Eco-delegates to remind people to be considerate to the Earth after all that it the planet has done for us and what the people can do to give it back. Apart from the introductions, an exciting raffle draw was also held for the media and press attendees who were also given a chance to vote for their favorite Miss Earth 2012 candidate.
There have been a number of Miss Earth 2012 Challenge events and the winners are as follows:
Miss Earth 2012 Trivia Challenge – Miss South Africa 2012 Tamerin Jardine and Miss Wales – Zoë Kinsella
Walk with Miss Earth Campaign (Luneta Park) – Miss South Africa – Tamerin Jardine and Miss Dominican Republic – Rocio Castellanos
I Love My Planet School Tour Challenge – Miss Turkey – İlknur Melis Durası
Dolphins Love Freedom Mural Painting Challenge – Miss England – Zahida Begum and Miss Turkey – İlknur Melis Durası
Official Press Presentation – Miss Philippines – Stephany Stefanowitz
Liter of Light Project Campaign – Miss Puerto Rico – Darli Pacheco and Miss Germany – Nel-Linda Zublewitz
About 68 contestants were present at the media event while 20 contestants are still expected to arrive in the upcoming days. The international beauties were greeted by Athena Imperial Miss Earth Water 2011.
Here are the top favorite Miss Earth 2012 contestants:
1. Miss Philippines Stephany Stefanowitz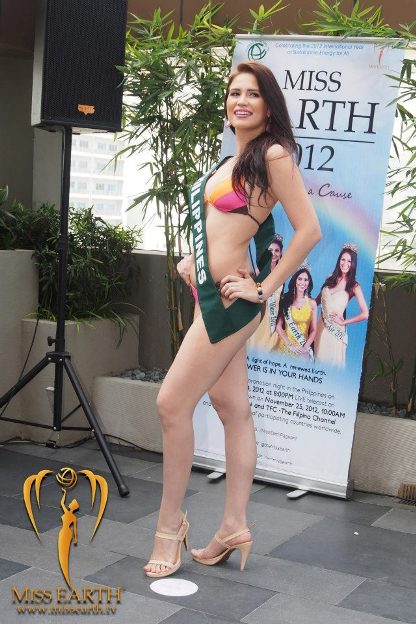 2. Miss USA Siria Bojorquez
3. Miss Thailand Waratthaya Wongchayaporn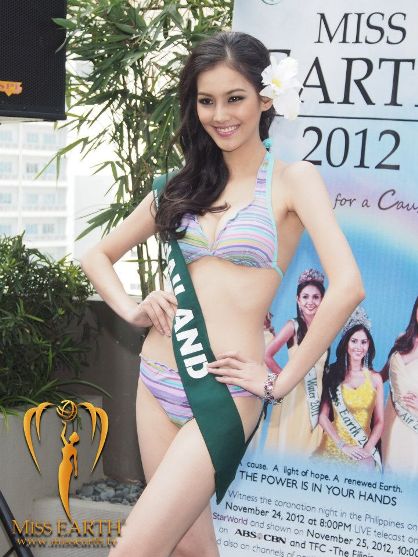 4. Miss Czech Republic Tereza Fajksova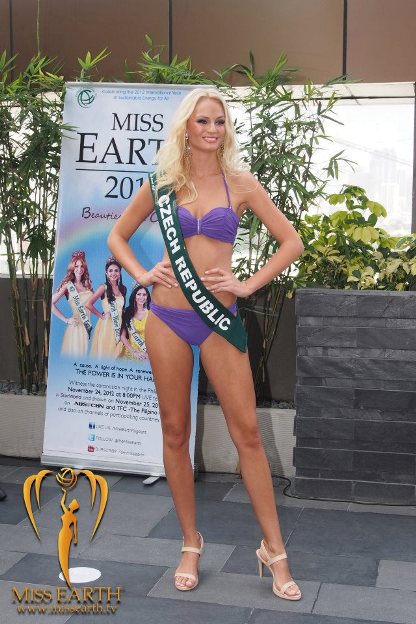 5. Miss South Africa Tamerin Jardine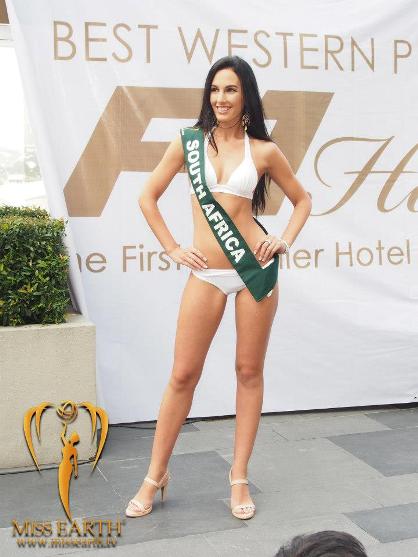 6. Miss Turkey İlknur Melis Durası
7. Miss Nepal Nagma Shrestha
8. Miss Austria Sandra Seidl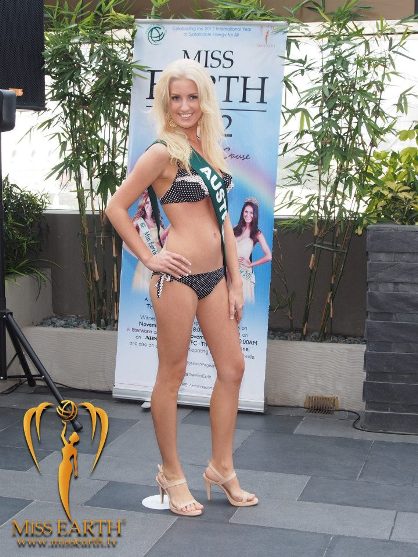 9. Miss Costa Rica Fabiana Granados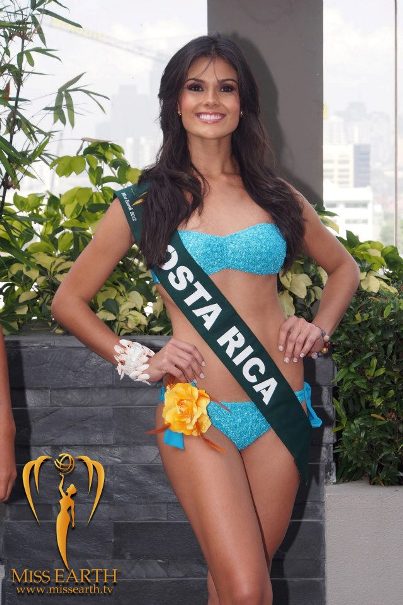 10. Miss Canada Valerie Remillard
11. Miss Venezuela Osmariel Villalobos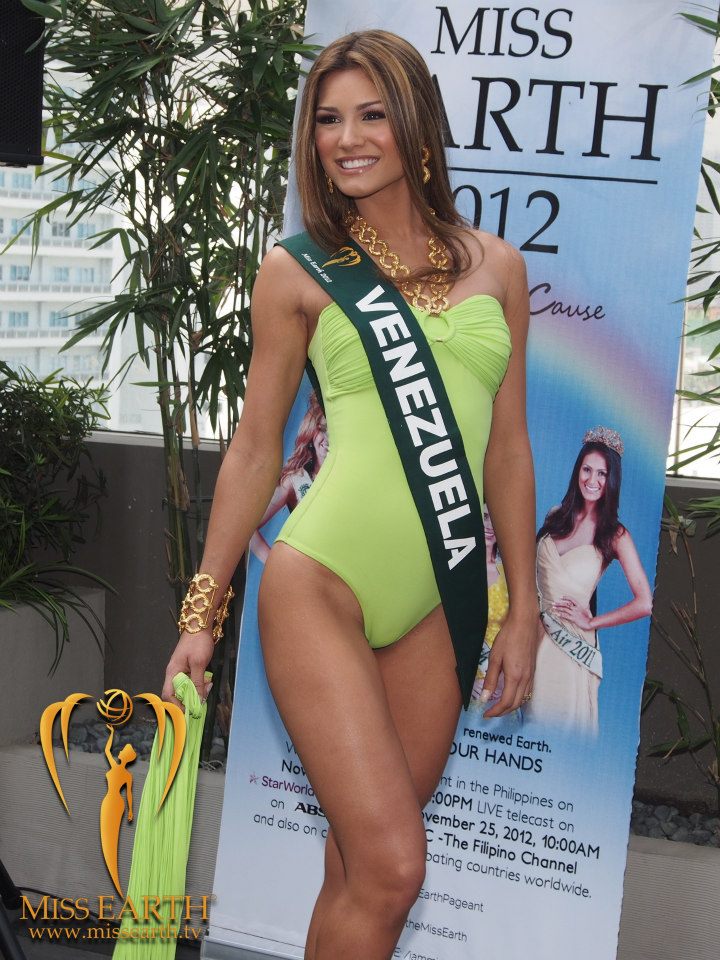 12. Miss England Zahida Begum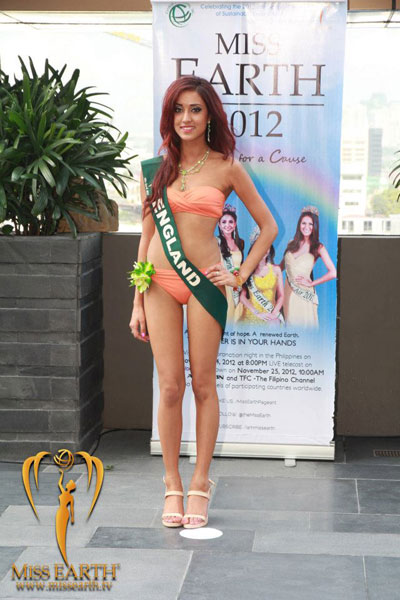 13. Miss Puerto Rico Darla Pacheco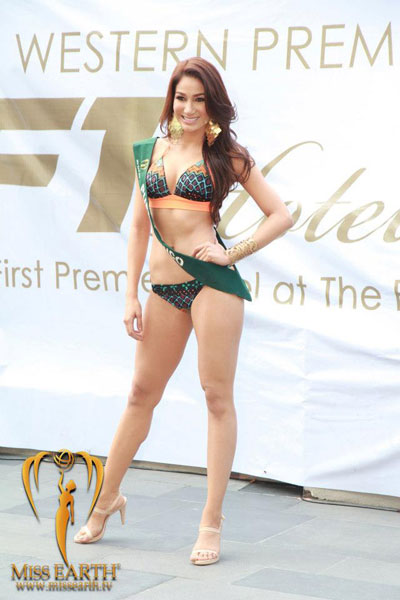 14. Miss Singapore Phoebe Tan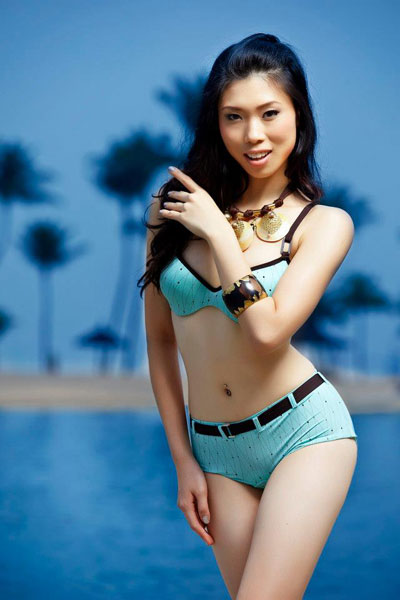 15. Miss Australia Jenna Seymour
16. Miss Crimea Liudmyla Kuzmina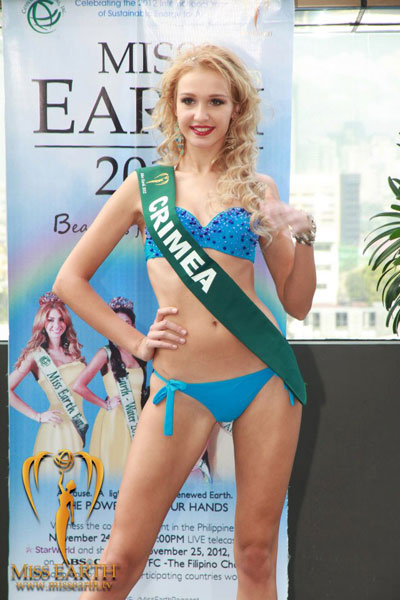 17. Miss Botswana Lorraine Ditsebe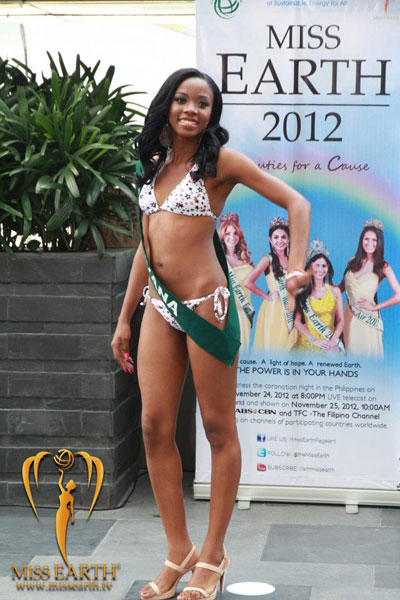 18. Miss Dominican Republic Rocio Castellanos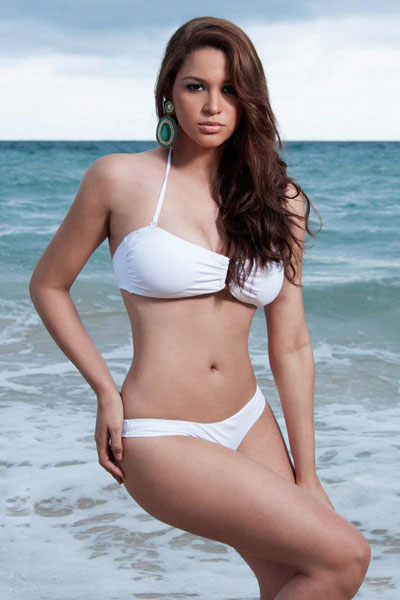 19. Miss Belgium Madina Hamidi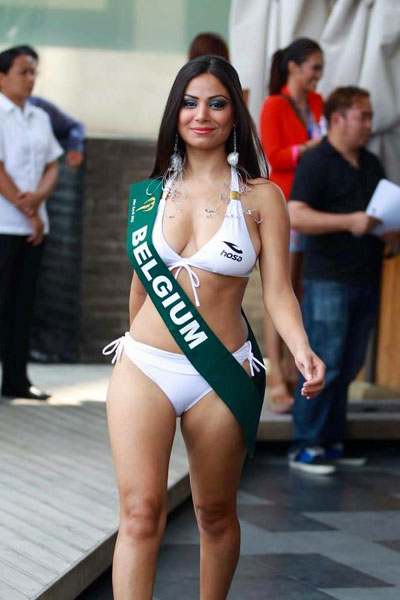 20. Miss US Virgin Islands – Carolyn Whitney Carter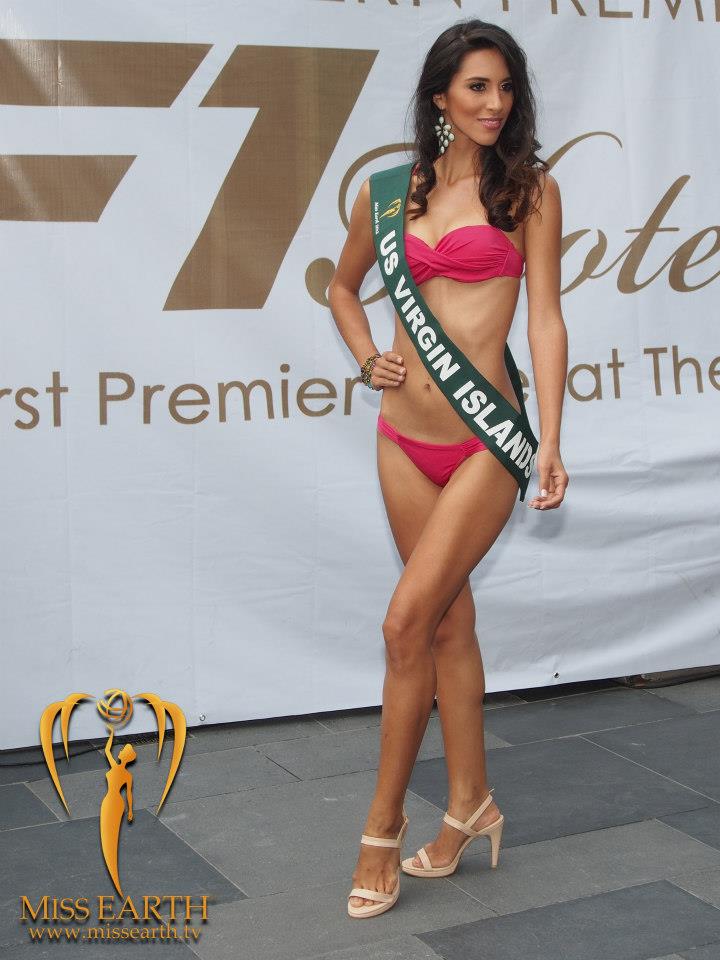 Photo Credits: MissEarth