UKTodayNews.com: Mexican beauty Cynthia Duque has been crowned Nuestra Belleza Mexico 2013. Duque was crowned at the 19th annual Nuestra Belleza pageant, which was held at the Mesoamerican Poliforum Convention Centre on September 1, 2012.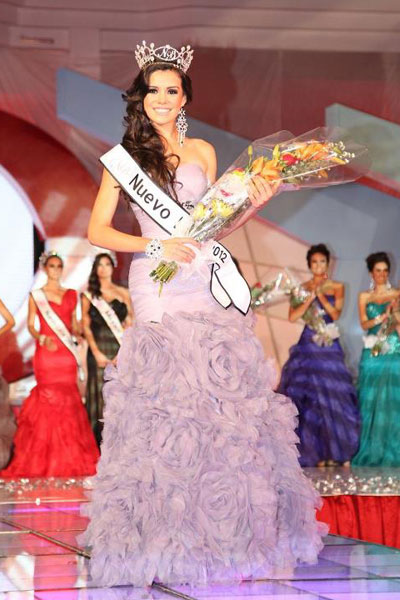 Cynthia will now represent Mexico at Miss Universe 2013, the 62nd edition of the Miss Universe beauty pageant. Duque belongs to Monterry and had earlier claimed awards such as Nuestra Belleza Nuevo Leon 2012 and Nuestra Belleza Mexico 2012. Now the 19-year-old beauty is all set to represent her country at the 2013 Miss Universe contest. The model has a bachelor of design image.
The Nuestra Belleza Mexico 2012 pageant was contested by 35 contestants, in which Duque was crowned by the earlier title holder Karina Gonzalez. This year, a change was introduced for the contestants, wherein for the first time, the contestants were selected by a virtual casting. Also, the Nuestra Belleza Mundo Mexico award was re-introduced after 11 years.
This is a national competition in which the contestants are not evaluated, it is only about the costumes. The competition shows the country's wealth embodies in colorful and fascinating costumes made by Mexican designers.