Barbadian recording artist and actress Rihanna has finally landed a debut #1 slot on the Billboard 200 album charts, as her seventh CD Unapologetic took the top spot with sales of 238,000 units. This will not only mark her highest chart debut, but will also be her best first week sales for any of her albums.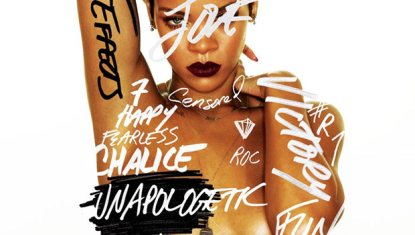 The achievement for the 'Umbrella' singer also came in a week when all but one of the albums in the top 10 sold in excess of 100,000 copies. The singer also managed to keep the earlier top spot holder Taylor Swift in the number two position for the second week. Swift recorded sales of 185,000 units, as Red crossed the 2 million mark.
The other debuts in the top ten included Kid Rock's Rebel Soul, which hit the number 5 position, while number 9 was held by Led Zeppelin's live reunion disc – Celebration Day. Keyshia Cole's Woman to Woman took the number 10 spot. Nicki Minaj's bonus edition of Pink Friday: Roman Reloaded – The Re Up climbed 80 spots to number 27 as the sales of the record jumped up by 591 percent.
This has also brought in a great week for British singer Adele, whose's '21' passed the ten million mark by selling about 26,000 copies for a total of 10,020,000 units in the US. Alicia Keys is expected to be the next-big-thing as she will debut Girl on Fire next week.