Director Mike Newell has failed to capture the magic of Charles Dickens' magnum opus Great Expectations onscreen in his recent to adapt the book to a film. Though Newell remains mostly faithful to the main storyline and its various details, the narration becomes impersonal unlike the novel, where the story is told by Pip himself as his memoirs.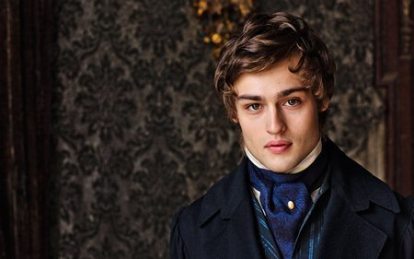 The novel describes Pip's journey from a young boy through to adolescence and then to manhood, which leads to his psychological insight into life when he has grown up. Whereas in the movie we look at Pip as an outsider and as we fail to relate to him, it's tough to care much about him or his feelings and fancies.
Child actor Toby Irvine paints a pretty picture as portly little Pip, but as he grows up to be replaced by his brother Jeremy Irvine as the young grownup Pip, the character turns too typical and boring. Holliday Grainger as Estella was not bad, though her red hair hurt the eyes at times.
It is Pip's desire for Estella from his childhood that gives rise to his great expectations to be a gentleman, to earn a fortune and to subsequently rise above the people around him. This age-old clash of ambition and simple goodness is marvellously and dramatically captured by Dickens in his novel, which even Newell fail to touch upon.
The brilliant, rude and unaffected performance of Ralph Fiennes as Magwitch needs to be mentioned as he creates a great sense of tragedy.
The screen adaptation fell short in trying to contain the greatness of the book. Mike Newell tried, but failed to give life to the characters and the film quintessentially missed the heart that the novel so easily conveys.